Hi
here,
As interest rates rise, we're seeing a major change in the VC world, which has thrived on low rates for years. In this Chartpack, we aim to gauge the pulse of the current VC landscape and explore its prospects.1
During the pandemic, global interest rates plummeted to near zero to buoy the economy. In the US, this aligns with a surge in venture capital investment as investors were chasing higher returns.
Now, rising interest rates are inflating borrowing costs and crowding out venture capital investments as safer assets provide greater returns. Fundraising is now a Sisyphean task — not just for startups, but also for VC funds themselves.
Interest rate trends and VC investment over time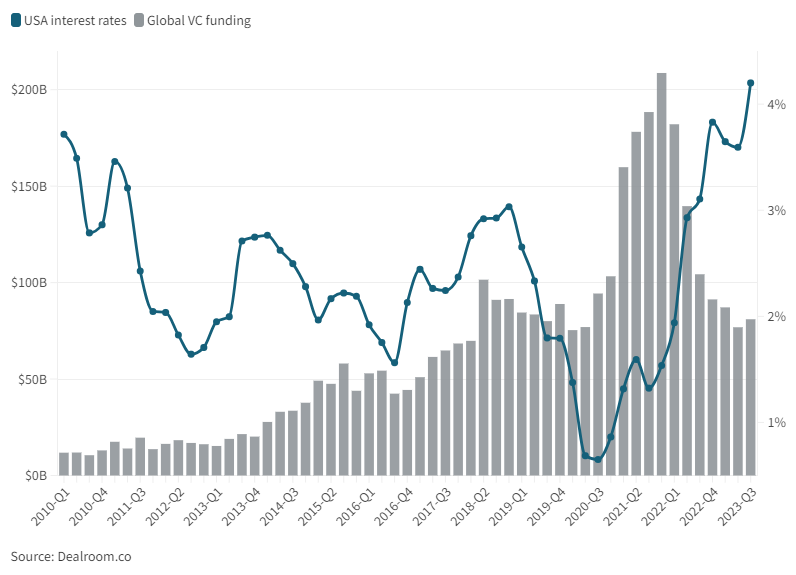 Certainly, there's more to the story of venture capital funding than just interest rates. In this analysis, I'll examine (1) how investor commitments are changing, (2) the trends in funding round sizes and company valuations, (3) the rates at which startups are not succeeding, and (4) how debt is becoming a part of the startup world.
This post is for paid subscribers