🔮 Metaverse, robots, decarbonisation, Civilisation, megacities, drones++ #ev287
I'm Azeem Azhar. I've convened Exponential View weekly over the past five years to help us understand how our societies and political economy will change under the force of rapidly accelerating technologies.
My latest observations:
Ubiquitous disposable computing

"The main point here, the wow point, is what happens when computation becomes as pervasive as this. Applying this low-cost compute to an analogue technology vastly improves the usability of an important product like this."

Trillion-dollar baby: The British government wants to fund and buy companies to create home-grown "trillion-dollar companies." Is this the right approach? Thoughtful members' discussion.
The near future
💌 A love letter to an algorithm. "Either we get our act together and define exacting controls on the use of machine learning for matters affecting people's fates, or we will see a massive rejection of algorithmic technology."
🤖 Robot use in Europe may be linked to increases in employment, says EV reader David Klenert. "One additional robot per 1,000 workers (in 1995) is correlated with an increase in total employment of 1.3 (+/−0.2)%." #narrativeviolation

🎮 Unity is the biggest company you don't hear much about. While it's best known as a gaming engine, its ambitions go beyond this. Unity currently serves over 50% of games across platforms, and 93 of the 100 largest game studios by revenue. Every month, 1.5 million creators use Unity, including 37 million (!!!) engineers and technicians. Could they power a near-future 3D existence? Tim Sweeney, CEO of Unity's competitor Epic Games, described what this Metaverse will look like: "Just as every company a few decades ago created a webpage, and then at some point every company created a Facebook page, I think we're approaching the point where every company will have a real-time live 3D presence". See also: my discussion from a couple of years ago with Danny Lange, the Head of AI and Machine Learning at Unity, where we talk about how AI is changing the gaming industry.

👎 An argument that Facebook executives have often made for the platform is that it "reflects reality". Its billions of users, they say, will inevitably have some of the best, and some of the worst, of humanity. But is that really the case? What if Facebook shapes our reality? See also: high-level executives knew that algorithms were sowing division but didn't do much to change this; some did choose to resign though. Workers' power at tech companies is growing. Companies know this, and they're counting on union-busting and internal suppression of unionisation. For more on this, see EV#286 and listen to my conversation with AI Now Institute's Meredith Whittaker, who catalysed worker organising at Google.

🇨🇳 Chinese chipmakers are speeding up their independence from the US. With the new Global Initiative on Data Security, China is loudly pushing for global technological dominance and clearly setting itself apart from the US.

Dept of decarbonisation: 411.43pm | 3,546 days
As of this week, I've changed the title of this section from Climate breakdown to the Dept of decarbonisation. When I started writing the wondermissive in those heady pre-Thunberg days, flagging the constant urgency of the climate crisis was critical. People now get it. 
See, for example, the report from the US Commodity Futures Trading Commission which says regulators "must recognize that climate change poses serious emerging risks to the US financial system, and they should move urgently and decisively to measure, understand, and address these risks." Caveat: I've only read the exec summary which I strongly recommend. It will help you understand how global capital can play an important role in the net-zero transition. It also contains the kernel of at least half-a-dozen great startup ideas.

What has changed is the seriousness with which global capital, founders, large enterprises and consumers are now tackling decarbonisation, as well as broader issues of sustainability such as the circular economy and ESG investing. 
To mark that shift, this section will be renamed the Dept of decarbonisation, and I'll endeavour to focus on helping understand the steps being taken on that journey. 
Each week, I'm still going to remind you of the CO2 levels in the atmosphere and the number of days until we reach the 450ppm threshold. The latest measurement (as of 07 September): 411.43 ppm; September 2019: 408.5 ppm; 25 years ago: 360 ppm; 250 years ago, est: 250 ppm. Share this reminder with your community by forwarding this email or tweeting this.
Charts of the week
Foreign students are no longer attracted to the US. This cohort has driven much of the soft-power of the US and its enterprise and research lead. It creates opportunities for other nations.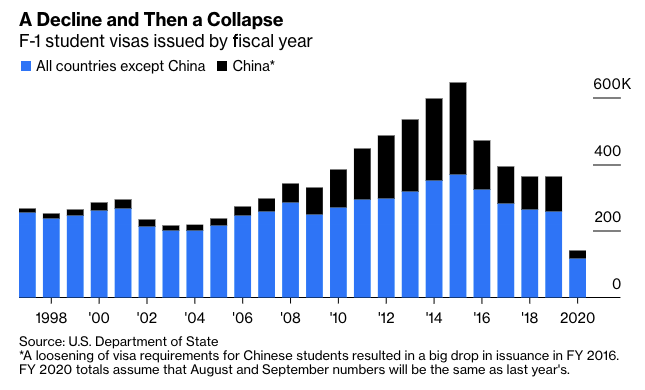 Sustained work-from-home might hurt British GDP by as much as 4%. The cause? A decline in agglomeration effects, the mixing-and-mingling that takes place in cities and allows us to create more and more complex patterns of innovation and trigger superlinear scale returns from economic activities.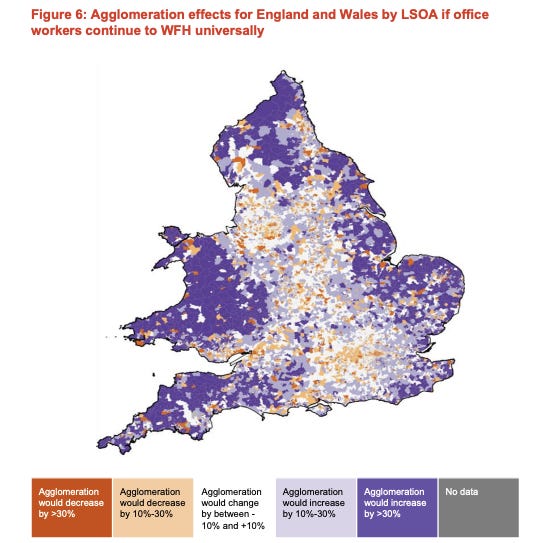 Short morsels to appear smart while wearing a mask
🐶 🔥Everything is not fine. San Francisco looked like a scene from Bladerunner 2049.

😷 Population-wide facial masking and the potential for "variolation". An interesting paper in the NEJM. Economist Robin Hanson proposed this six months ago.

Sid Meier, the creator of the iconic video game Civilisation, has released his memoir. Civ III and IV, which I have played more than I like to admit, have inspired much of the thesis that drives Exponential View.

Roam Research is the most exciting knowledge/note-taking tool I have ever used. The company just raised a seed round at a $200m valuation, which is insane. The product is incredible, though. 👏

💸 In Ant Financial's mammoth $200bn flotation, Jack Ma of Alibaba turned out to be the main shareholder. 

🛸 Walmart joins Tesco and Amazon in testing drone delivery.

Tesla Model Y owners have found that $1.48 moulding strips from Home Depot hold the liquid-cooled condenser mounted in their $55,000 vehicle. 🤦‍♂️

Integration into China's megacities is eluding young, low-skilled newcomers. "They felt deprived, believing new technologies are welding them to the bottom rung of society". Must read.

How did Taiwan do such a good job of handling Covid-19? There is a range of factors, including technology. 

🥖 What comes next for sandwich merchant, Pret?

Sci-fi legend and writer Ursula Le Guin's old house is now up for sale. 

GPT for formal theorem proving. Cool.

Researchers at MIT develop a model which can compare and contrast abstract concepts and actions in videos.
Endnote
An abandoned baby chipmunk got a new lease of life! Marija and two EV readers, Susan Parmenter and Josh Bushueff, rescued the little critter. It is now happily ensconced in a wildlife rehab centre.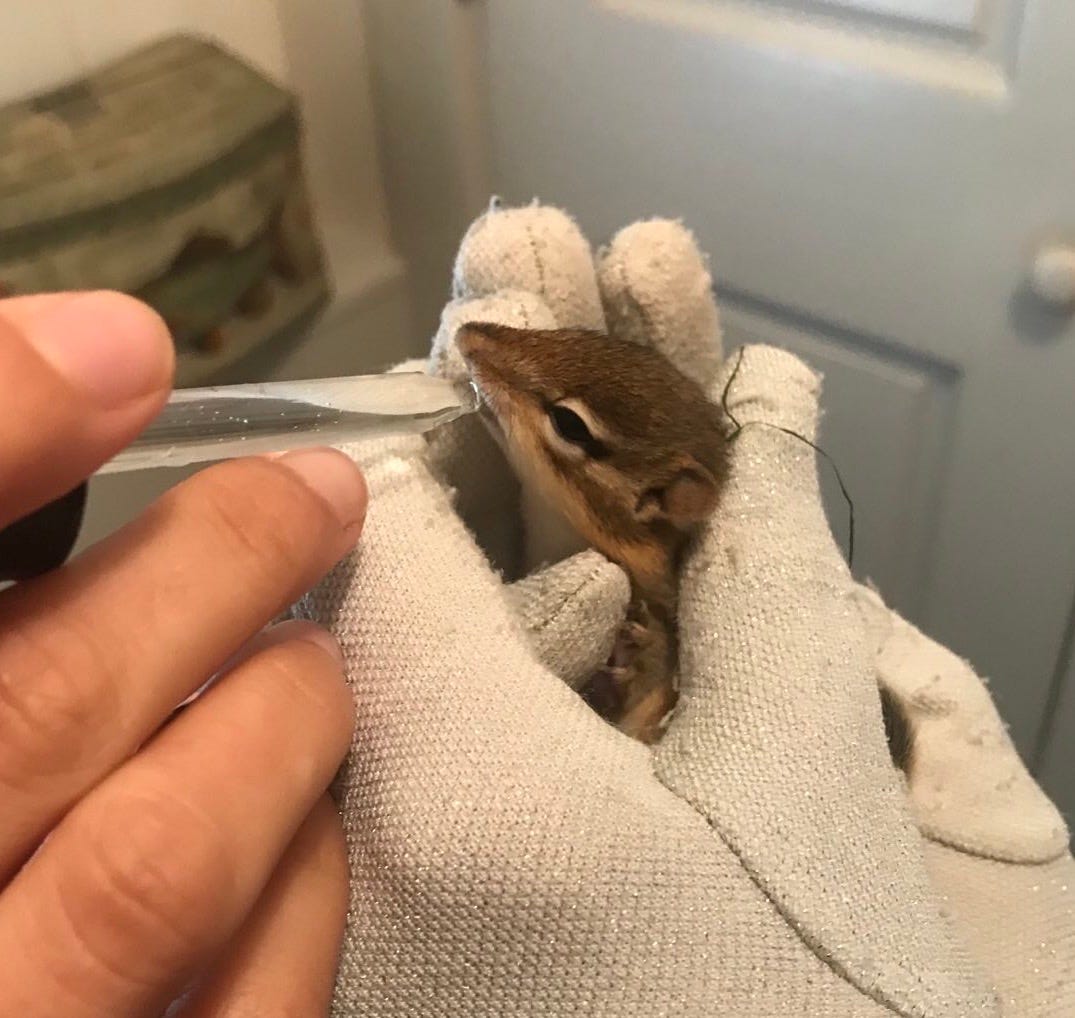 Good work!
Have a great week,
Azeem
—
What you're up to—notes from EV readers
This week EV's Sanjana Varghese has written a piece for New Statesman about facial recognition. 
Maeve Walsch is launching a new newsletter at Carnegie UK Trust to keep people up to date with developments in online harms policy and research.
Matthew Linares is leading YourData, an open-source project by Open Democracy to make personalisation on the web more transparent.
Steve Dempsey on surveillance capitalism and the Tsarist secret police.
Tom Szeker has launched a hyper-local delivery service in South London. You can sign up here.
Louis Angel Scott and Founders Forum are working with ITV to create an incubator that will work with aspiring entrepreneurs. 
Scott Monty has written about the importance of writing.
Monique van Dusseldorp is coordinating the Next Generation Internet Privacy Summit with the European Commission. Take part here.
Tom Greenwood wrote about why estimates for the energy consumption created by the Internet vary so much.
👀 Sophie Purdom at Climate Tech VC published a deep dive on hydrogen and decarbonisation in an interview with Jigar Shah.
If you have an update, news or projects to share with other EV readers, email marija@exponentialview.co