🔮 AI, perpetual advantage; the 15-minute city; the state of distributed apps; love, sex and tofu++ #254
If the world ends it won't be because the killer robots get us.
Hi, I'm Azeem Azhar. I am exploring how our societies and political economy will change under the force of rapidly accelerating technologies and other trends.
💡 I'm excited to announce a series of live briefing calls focusing on tackling climate change. EV's Senior Advisor, Diana Fox Carney, has assembled an exceptional group of experts to help us understand the technologies that could get us where we need to go. The first briefing will focus on the future of agriculture, followed by conversations on the innovative ways of making low-carbon steel, li-ion battery recycling and EVs, and the mourning of the climate. Non-members have a special opportunity to participate in the series—read all about it here and register.
💭 There's another email coming from me this morning: I examine the real reason why the tech giants are calling for regulation.
The near future
💯 'If the world ends it won't be because the killer robots get us. It will be because states and corporations get us,' said David Runciman in my first podcast discussion of the year. We discuss artificial decision-making mechanisms that rule our world, what bureaucracy can teach us about AI, and how the generational politics will shape the 2020 US election.

🏁 AI is the everything technology. A perpetual motion machine that could beget semi-permanent advantage. Indermit Gill argues that whoever is leading the AI race by 2030 will dominate the rest of the 21st century, and the US could easily be the winner. Thought-provoking. On the business side, Iansiti and Lakhani lay out strategic approaches for competing in the age of AI. (It's a nice synthesis but most of it will be known to the diligent EV reader.)

🚢 The global supply chain is so efficient and ubiquitous that it's often only when it breaks down that we remember how fragile it is. Accidental, or deliberate, interference with GPS poses a threat to international logistics, as ships in the Mediterranean are discovering. Very James Bond.

🧐 Fewer than 3.2 million people played around with distributed apps (dApps) on various blockchains last year. Only 11 per cent of those had used dApps in 2018, suggesting that around three-quarters of 2018s dApp dabblers switched off. Less than a third of dApps survive a year. File under: Emerging, hobbyist but might have potential. 

🚸 I love this idea of the 15-minute city, chrono-urbanism, where city dwellers can access their essential needs within a quarter-hour stroll. Cities will be reinvented for many reasons, not least that malls are being abandoned at a rate of knots. UK mall-owner, Intu has lost 95 per cent of its value in five years and plans to pivot its holdings in residences. What else will we do with abandoned retail real estate?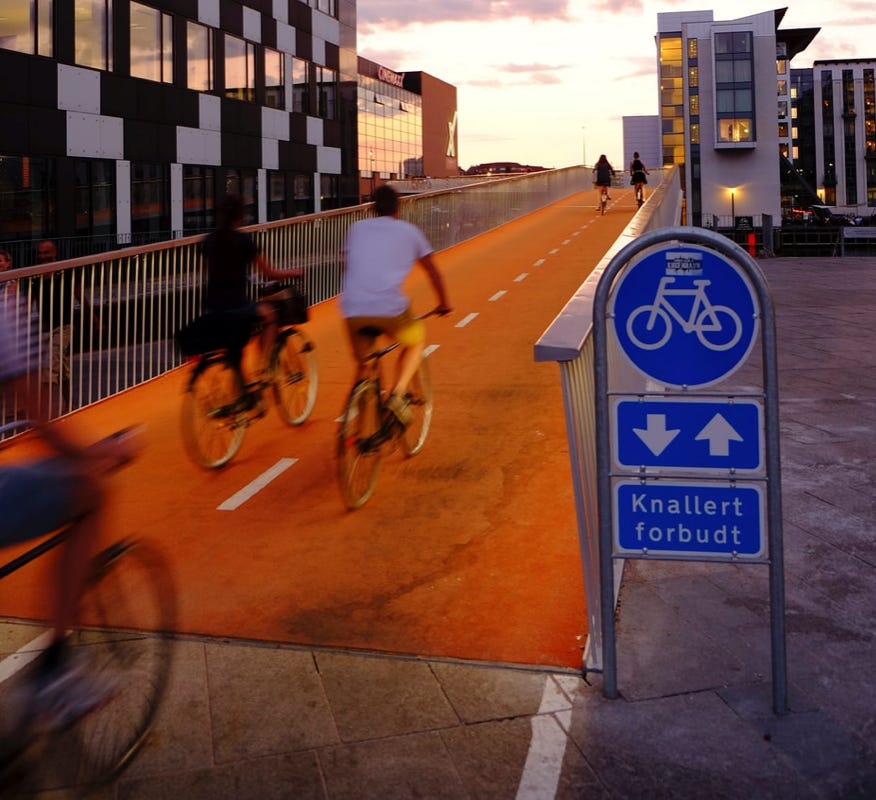 🔥
 Climate crisis: 413.14ppm | 3,779 days
Each week, we're going to remind you of the CO2 levels in the atmosphere and the number of days until reaching the 450ppm threshold. 

The latest measurement (as of January 23): 413.14ppm; January, 2017: 406.13ppm; 25 years ago: 360ppm; 250 years ago, est: 250ppm. Share this reminder with your community by forwarding this email or tweeting this.

The UK's Met Office reckons CO2 levels will peak at 417ppm in May this year, and will remain above 410ppm for the first year ever. 

🔌 20,000 new public electric vehicle charging points will be installed in three provinces in the Netherlands, making it Europe's largest concession contract for EV charging. 

A good overview of why carbon capture at scale will be crucial to meet the Paris goals.
Chart of the week 
Deutsche Bank reckons that the Coronovirus has spread faster than SARS. This twitter thread by Dr. Eric Feigl-Ding examining the virality of coronavirus is worth reading, although it might send you off to buy a face mask.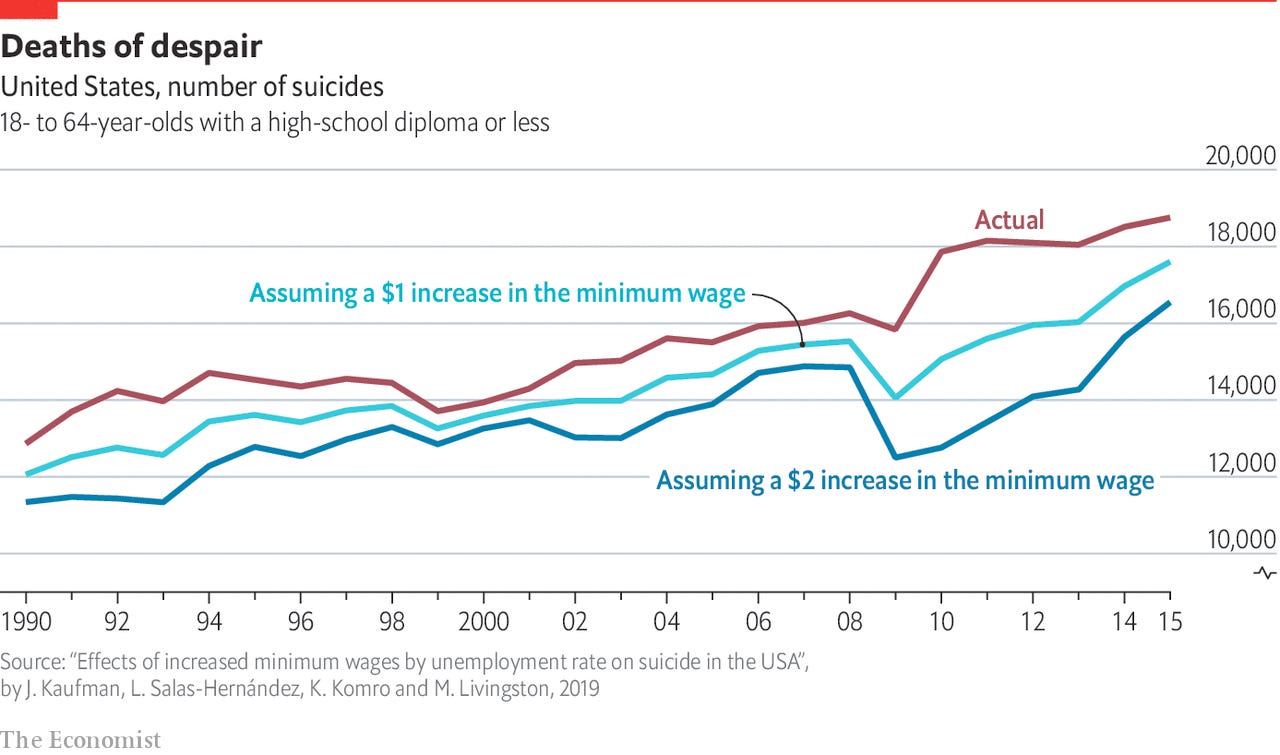 A new study has found that a $1 increase in the minimum wage is associated with a 3.5 per cent decline in the suicide rate among US adults with a high-school education or less. For an extra $2, 57,000 lives could have been saved between 1990 and 2015.

Short morsels to appear smart at dinner parties
💸 Most tech companies which went public are capital efficient. Good analysis by Shin Kim.

DeepMind writes about AlphaFold and predicting the 3D structure of proteins based solely on its genetic sequence. The system could help accelerate the process of scientific research and discovery.

Apple has acquired Xnor.ai, a start-up specialising in putting AI into simple devices with low energy requirements. This 'edge-style' deployment will give rise to new classes of privacy-preserving, self-sufficient smart responsive devices. (See Dig Deeper below and watch Matt Jones's talk on the topic).

🙊 Motherboard has released the technical report underpinning claims that Saudi Arabian prince Mohammed bin Salman used his personal WhatsApp account to hack Jeff Bezos' phone. Some cybersecurity experts want more evidence before accepting the claims. 

✨ This is an amazing story of love and survival from birth in a Nazi concentration camp to the matriarch of a Palestinian Muslim family in Israel. 

🇳🇱 How has tiny Netherlands become the second-biggest exporter of agricultural products? Smart architecture. Stunning photos.

Your genes may drive your dietary habits, a genome-wide association study of 165,084 Japanese people suggests. (The paper is technical but, to some extent, you eat what you are.)

🤔 Facial recognition bans are well-intentioned, but they miss the point. The problem is surveillance as a whole, not any single technology. London's Met Police is rolling out a live facial recognition system similar one shown to be 81 per cent inaccurate. 

Soundcloud's 12-monthly gross revenue run-rate exceeded $200 million for the first time ever in Q4 2019. Quite the turnaround.

💡 Cryogenic electron microscopy, long-read RNA sequencing, computational cancer simulations and enhanced gene therapy: these are the technologies to watch in 2020.

😒 The Church of England has opinions about your sex life. 
End note
The issue of facial recognition, especially as used by the police, is becoming more pressing every week. I urge readers to listen to EV reader, Stephanie Hare, on BBC radio discussing the London police plans to launch live FRT systems in the capital. She is in a debate with a senior police officer who, sadly, did not seem to be well informed (starts at 1:08.56).

Steph's arguments are cogent, clear and exceptional. Worth listening. I was really disappointed by the rep from the police who made few nuanced claims but was a little aggressive in his tone.

It persuaded me that we really need to double down and keep this issue alive. And that the British police, at least, are not yet ready to unleash this technology on us. FRT is a powerful technology, legislatures need to create the correct legal basis for them to be used well for our benefit. Police, who should be the guardians of our liberties, need to be more measured and circumspect about the mythical potential of these technologies.

Have a great week,
Azeem
---
What you are up to—notes from EV readers
Janosch Delcker writes about what Europe's migration crisis looks like from space.
Congrats to Tristan Fletcher for raising £1.3M in seed funding from Passion Capital, MMC Ventures and Dynamo for his startup ChAI, that uses AI on alternative data to predict commodity prices for manufacturers.
Meera Clark writes about the shifting role of religion in our society, and wonders: how might a conversation between the ancient and the emergent transform the next decade?
Gerrie Smits writes that the business challenges of the 2020s will be about Alignment.
Brian Aoaeh: Davos 2020 is about supply chains, disguised as climate change.
Tim Gordon shares the Empowering AI Leadership toolkit. Multiple EV readers contributed. 
Arif Khan and his team put together a satirical synthetic video of global leaders apologizing for climate change. 
Gopi Gopalakrishnan, technologist, banker and risk manager based in NYC, is looking to meet other EV readers in the area. If you're there, email him at gopiny@gmail.com.

Dig deeper