📊🤩 EV's Charts of the Week #44
Hi, I'm Azeem Azhar. I convene Exponential View to help us understand how our societies and political economy will change under the force of rapidly accelerating technologies. This is my member's-only Charts of the Week mailout – today available to all readers – in which we explore the world through data.
And if you love the weekly Charts, you will love my first book - out now. This presents a new thesis, in greater depth and with a more systematic approach than the newsletter. You'll enjoy.
---
Today's edition is sponsored by Skiff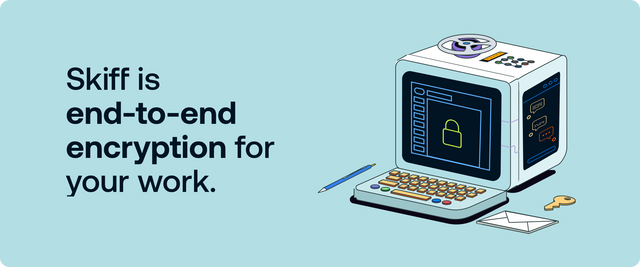 Skiff is an end-to-end-encrypted collaboration platform advised by the CTO of Signal Messenger. Sign up to share documents, links and workspaces with complete privacy. Exponential View readers can skip Skiff's 60,000+ waitlist
---
DEPARTMENT OF BNPL
The rise of a new sector
Back in 2005, a Swedish startup, Klarna, launched a new industry sector. Shoppers at PocketKlubben were allowed to check out, skipping the one point of friction in the buying process – actually having to pay. Klarna instead invoiced customers to settle their bills later, building a proprietary credit risk model. Buy now, pay later (BNPL), as this internet-enabled version of credit is known, was born. Klarna raised its first capital in 2007. Some three years later, Sequoia Capital's Mike Moritz made its first investment in a company outside of the US, leading a $10m series B round in the firm. Klarna has subsequently raised more than $3bn, and it is now valued in excess of $45bn. Via Crunchbase
Ahead of the curve
Indeed, "BNPL" didn't really enter our lexicon as an an acronym until several years after Moritz had invested. Entrepeneurs do sense opportunities before we have words for them. Great investors back them... and then the crowd follows. Via Google Trends
An explosive year
Klarna launched the modern buy-now-pay-later industry before we even knew what BNPL meant. Now it's the fastest-growing BNPL in America. Via Klarna
An untapped market
Given the expansive state of financial technology, it's remarkable that BNPL growth has found an untapped market of people who can't or won't use credit cards. Via PaymentSource
Getting there first
Tapping this customer base could threaten the traditional credit card market. Via IBIS World
Fliping markets
Indeed, while Australia may very close to flipping, BNPL has made serious in roads in the US and UK. Via Alan Tsen

DEPARTMENT OF OIL & GAS
Fossil fuels still drive markets
The rise of renewable energy sources is undeniable but the sad fact is that fossil fuels still matter. Consider the gas crisis in Europe. Disruptions in Russian supply coupled with China's recent gas buying spree has led to shortages and spiking costs. Fossil fuels still matter but we simply can't make the full shift to renewables fast enough. Via The Economist
Money to be made
More on Europe's gas crisis. This chart of UK prices speaks volumes. It is pushing many smaller consumer suppliers to the brink of solvency. Via BBC
Fossil fuels still drive politics, too
The hydrocarbon powerhouse Gulf states are using their natural resources to cosy up to China, leaving traditional allies like the US in the cold. The age of oil geopolitics is far from over.  Via FT
Taking coals to Nanjing
Although, as we went to press, President Xi effectively closed the door on the coal age by ending Chinese investment in foreign coal plants. (See this useful chart on other nation's coal plans.) That said, China has, erm, quite a lot of coal capacity that it needs to put offline. Physician, heal thyself, etc, etc. (Via Leo Roberts.)
DEPARTMENT OF FADS
Rise and fall
Juul, the vaping company, is a contemporary example of the rise and fall of passing trends. Via Exploding Topics
Where is the party?
Remember Clubhouse? Interest over the last year in Clubhouse takes a remarkably similar path as Juul. Perhaps recent attempts to make Clubhouse into a media company will turn around the company's position. Via Google Trends
AND FINALLY
Who profits?
Interesting data from Credit Suisse on where changes in wealth took place in 2020. I didn't expect to see the UAE and Saudi Arabia on the bottom while the US maintained strong gains. Via Credit Suisse
Everything in one place
This chart showing all biomass on Earth should give us pause. The interconnection of all biomass is never something to take lightly.  Via Visual Capitalist

Endnote
Happy for you to discuss any of these charts in the comments. Comments are open for Exponential View members. Visit the website to discuss and comment.
Azeem
---
How happy are you with today's Charts of the Week?
Unhappy | Meh | It's good | Great | Extremely happy, will forward